Relational Programming with miniKanren
Relational programming is a declarative programming paradigm which is related to logic programming. A relational programm consists of two parts: The first part declares a knowledge database consisting of relations. The second part queries the knowledge database. The miniKanren language is a minimal relational programming language used for teaching. Following the "The Reasoned Schemer" book (second edition), we will learn about relational programming by implementing a version of miniKanren ourselves.
Basic knowledge of a lisp-like language (Racket, BSL, Lisp, Scheme, Clojure,…) is presumed. The seminar is open to motivated BSc students.
Dozenten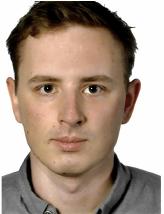 David Binder
ResearcherDavid Binder (Office: Room B211)
Prof.
Klaus Ostermann
HeadKlaus Ostermann
Struktur der Veranstaltung
TBA
Vorbesprechung und Terminfestlegung
TBA
Termine
TBA